Festival season
The

festival

season

has

arrived...

finally!
By REFRAIN
April 05, 2022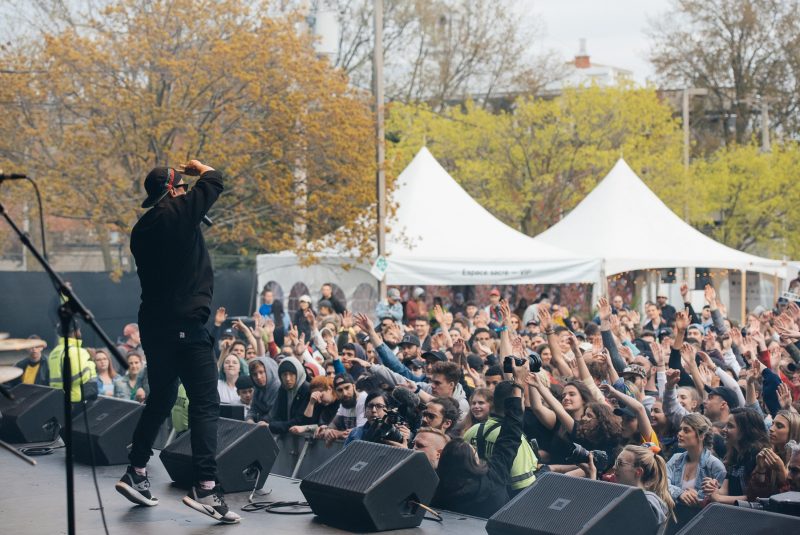 After two years of waiting, festivals will finally be able to take place in all their splendour!
The season will be officially launched with Vue sur la Relève, which will showcase young artists in the Villeray neighbourhood. As for the Le Tremplin de Dégelis festival, it will be the perfect opportunity to discover up-and-coming artists in comedy and music. Then, it will be Santa Teresa's turn, which will put the suburbs back on the map.
Are you looking to discover some new artists? Vue sur la Relève is for you!
The festival season officially kicks off on May 5 with the 26th edition of Vue sur la Relève! Until May 24, the focus will be on twenty or so emerging artists from the fields of dance, theatre, song, music, circus, and multidisciplinary performance. That's right!
Vue sur la Relève is not a competition, but rather a journey, which is what gives it its charm. The chosen artists will be presented to the public as well as to members of the cultural industry. As a bonus, the upcoming edition was planned with gender parity in mind.
All over Villeray, free activities and shows will be happening both indoors and outdoors!
A trip to Témiscouata to discover new talent in song and comedy!
From May 16 to 22, various free activities will be presented in the Témiscouata region as part of the 22nd edition of the Tremplin. There will be drinks, musical picnics and late-night jams that are sure to please. Over the course of three shows, thirty emerging artists will present their talents to a jury.
A few renowned artists will also be on hand for the fundraising gala. Several artists will attend the competition, including Klô Pelgag, Ève Côté, Maxime Landry, André Sauvé, and Sam Breton, all winners of previous editions. Located on the borders of Maine and New Brunswick, the Tremplin has become one of the most important cultural events in Quebec.
At the end of May, Témiscouata will vibrate to the sound of music and comedy! This colourful wave of humanity will sweep through the municipality of Dégelis, a small town bursting with personality and warmth.
Santa Teresa: a burst of musical culture on the North Shore!
Santa Teresa, a jewel among suburban festivals, will be held on the same weekend, but the vibe will be completely different.
In the middle of the charming town of Sainte-Thérèse, attendees will come across excellent artists from here and elsewhere. Since 2018, the festival's hip-hop scene has only gotten bigger, and the organizers always make sure to offer a diversified program.
This unique festival gives a burst of culture to the North Shore. It helps bring a lot of attention to the city's businesses and vital venues by attracting music lovers from the Laurentians and Montreal.
The festival's reputation precedes it: its branding is incredible, and its festive and energetic vibe is contagious!
Santa Teresa has even taken some environmental measures: a green squad will be set up in association with the Sainte-Thérèse youth centre. Moreover, no plastic water bottles will be sold, and the festival organizers will set up a composting system.
In short, all these festivals are waiting for you to take part in the launch of the festival season!x