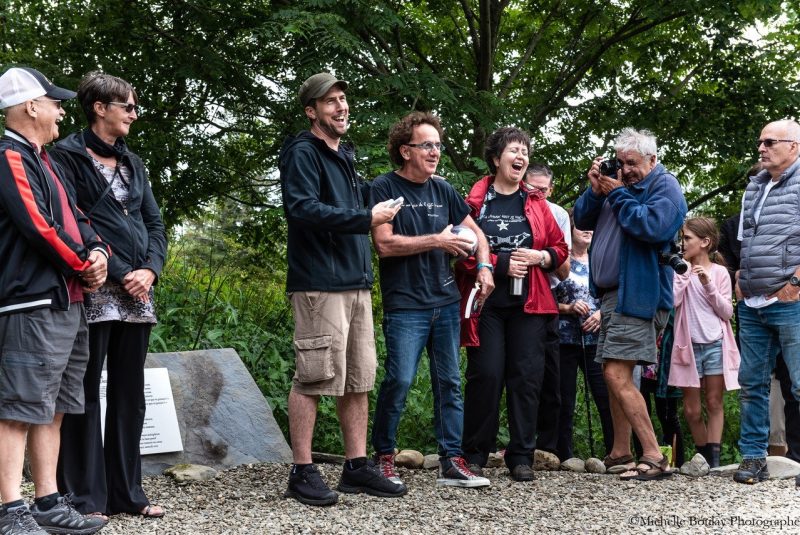 Estrie
Saint-Venant-de-Paquette
August 20 until August 21, 2022
La Grande Nuit de la poésie de Saint-Venant-de-Paquette
Whether it's sung, spoken, whispered, rapped or declaimed, poetry is flowing through everyone's lips and touching everyone's hearts tonight. You had no idea that, in this remote little Eastern Townships village, you would find artists as passionate as you about the power of words. That's Grande Nuit de la poésie de Saint-Venant-de-Paquette.
All You Need To Know
About the La Grande Nuit de la poésie de Saint-Venant-de-Paquette
Under the direction of writer David Goudreault, La Grande Nuit de la poésie is a tribute to Quebec poetry in all its forms and styles. The biannual event hosts over 40 poets and songwriters who perform throughout the night on three different stages, each having its unique character. The Church presents performances combining poetry and songs, the tent offers festival-goers fun activities ranging from poetry karaoke to slam contests, and la Maison de l'arbre showcases more intimate artistic creations. The public is invited from 1pm on Saturday and the events ends on Sunday morning at 9am. On August 20th and 21st, Saint-Venant and its poetry welcome you!
Unique features
Music genre
Enjoy Estrie Like Never Before