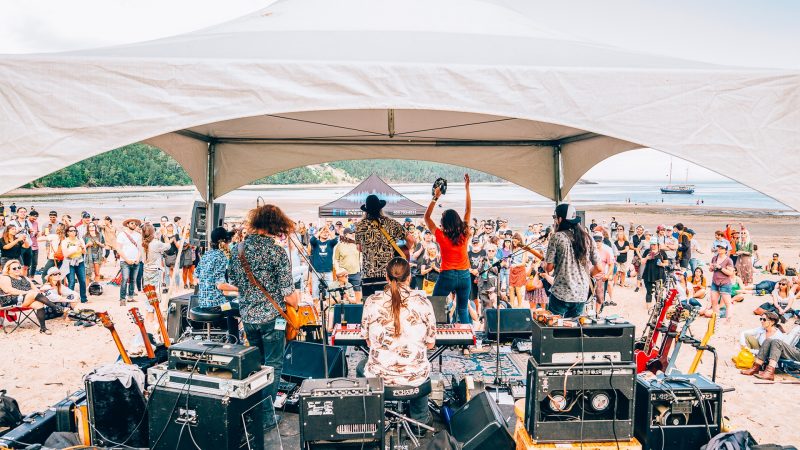 June 15 until June 18, 2023
Festival de la Chanson de Tadoussac
Bright skies, a cool breeze and the lyrics to a classic getaway song. You feel like you're in the right place at the right time. And just when you think the moment cannot be made more perfect, you see a whale jumping over the horizon as the artist hits a note that brings tears to your eyes. That's Festival de la chanson de Tadoussac.
All You Need To Know
About the Festival de la Chanson de Tadoussac
Le Festival de la chanson de Tadoussac offers four days of celebration in a friendly atmosphere and a larger-than-life environment! It is also a special invitation to intimate encounters, with a focus on French-language artists offering a great variety of styles. With more than 75 performances, the heart of the village beats to the rhythm of music, welcoming festival-goers in its streets, on the beach or on the terrace of cafés. The Festival is a journey through events for all tastes, from early morning concerts in the majestic dunes, to intimate shows in the pub on the shore or exotic kayak concerts in the Fjord, to headliner performances in the church or festive evenings on the large outdoor stage. The Festival promises magical moments and a step out of time. From June 16 to 19, 2022.
À travers les yeux d'un artiste de la programmation 2021
Unique features
Music genre
Enjoy Côte-Nord Like Never Before