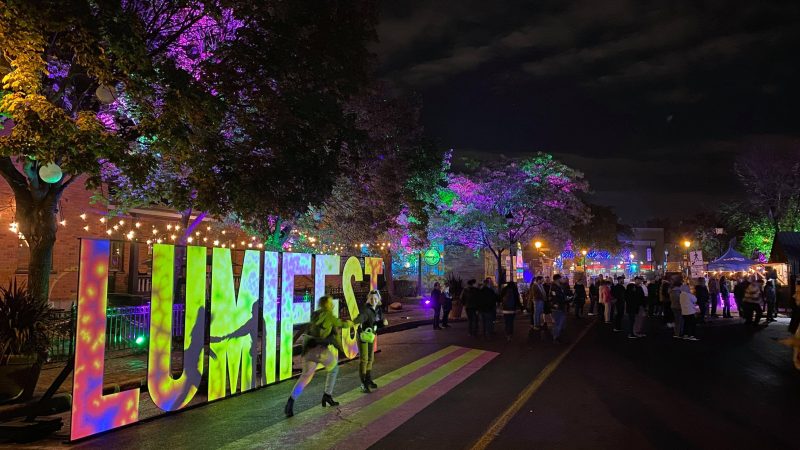 September 28 until September 30, 2023
Lumifest | Arts numériques et bouffe de rue
Old Longueuil has officially tipped over into a new dimension. As you walk down Saint-Charles West tonight, you no longer recognize your own neighbourhood, fully transformed by the mapped projections. On one side, a container becomes a portal to the universe and on the other, a bank has been converted into a seabed filled with underwater creatures. You wander through it all to the sound of uplifting music that keeps you engaged. That's Lumifest.
All You Need To Know
About the Lumifest | Arts numériques et bouffe de rue
Lumifest is a digital arts and street food festival taking place over a weekend on the very charming Saint-Charles street, in the heart of Vieux-Longueuil. Throughout the event, the beautiful heritage space undergoes an extreme transformation and becomes a true open-air digital museum. For the food lovers, a brigade of different Lumichefs compete of creativity, making the festival-goers experience unforgettable tastes.
À travers les yeux d'un artiste de la programmation 2021
Enjoy Montérégie Like Never Before