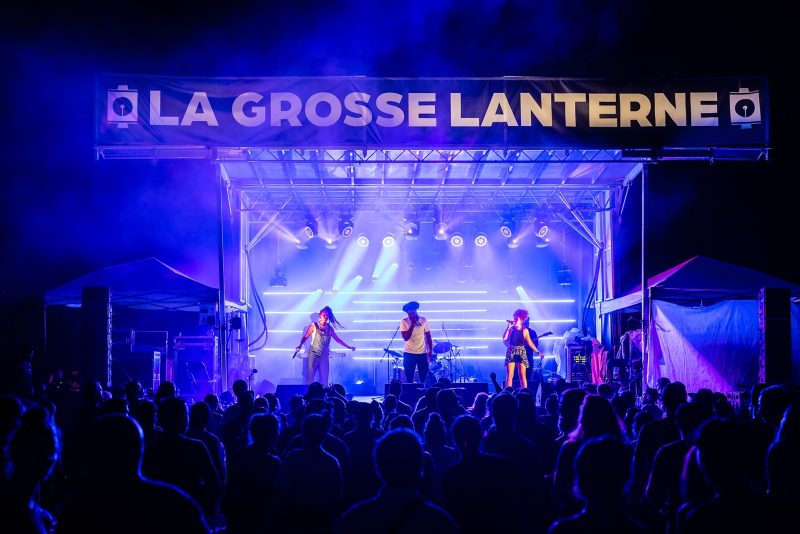 August 19 until August 21, 2022
Your tent is up, your dinner is slowly roasting on the fire and you take a deep breath of fresh forest air. This is not just any ordinary camping weekend. Tonight, in this magical setting, your favourite artists will perform in the middle of forest and you will get to dance under the stars until the wee hours of the morning. That's Grosse Lanterne.
All You Need To Know
About the La Grosse Lanterne
La Grosse Lanterne is a truly exceptional festival! The 2022 edition, which will be held on August 19, 20 and 21, invites the public to attend a wide range of cultural activities in the heart of the forest. Festival-goers will leave their daily lives behind to live the convivial and friendly atmosphere of the site and will be invited to set up a camp, barbecue, enjoy the cool waters of the river, dance and celebrate to the rhythm of up-and-coming cultural artists from here and abroad. A number of activities will be offered, including yoga in the forest and open-air movies, and at night, the festivities will unfold under the star-filled sky with lighting effects, creating the magic of the moment. Over the weekend, festival-goers will also be able to appreciate various tastings of local products in good company. La Grosse Lanterne, a unique, fun and unforgettable experience!
À travers les yeux d'un artiste de la programmation 2021
Unique features
Music genre
Enjoy Montérégie Like Never Before