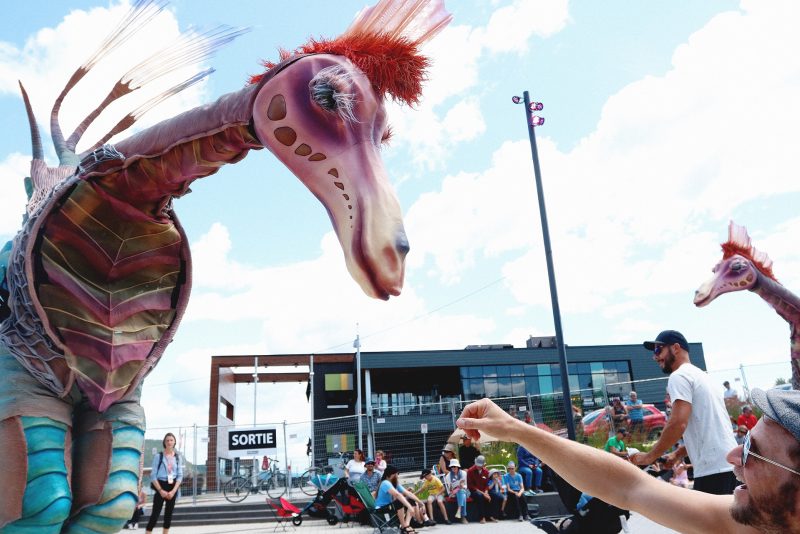 July 21 until July 27, 2025
Festival international des arts de la marionnette à Saguenay
You stand there in amazement: so many realistic creatures controlled by artists who've fully mastered the art of puppetry, for our greatest pleasure. You discover puppets of all shapes and sizes in shows that make you laugh, cry and even rethink the ways of our human world. That's FIAMS.
All You Need To Know
About the Festival international des arts de la marionnette à Saguenay
Puppetry is progressively becoming the art of all possibilities. It frees us from the limitations of our all-too-human nature to better evoke it, allowing us to take a step back from our condition. Known and recognized by the public, the contemporary puppet offers a visual theatre of great vitality, bringing novelty and freshness into the world of performing arts. Puppetry must be shared with the widest possible audience and it is through the commitment and talent of the artists that a wonderful proximity can be build with the public. The artistic direction of the event invites festival-goers to play the game, to discover the diversity of magic worlds, to be amazed by creativity, to enter the imagination and to celebrate the vitality of the puppetry arts. Both the artists and the public truly live in the heart of this unique festival which belongs to them.
À travers les yeux d'un artiste de la programmation 2021
Enjoy Saguenay-Lac-Saint-Jean Like Never Before