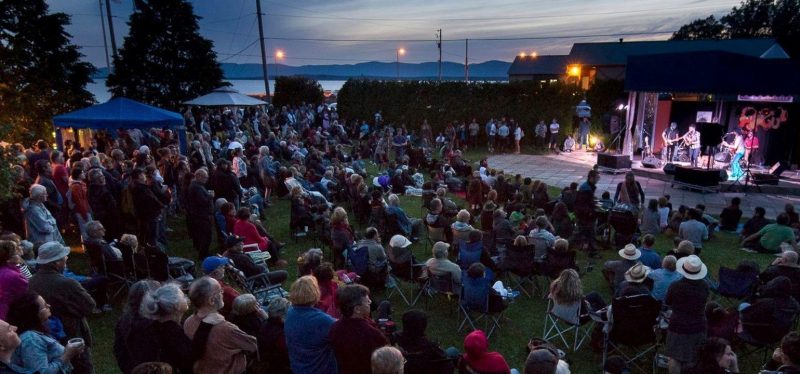 July 21 until July 23, 2023
Festival Guitares en Fête de L'Islet
You've just visited the guitar museum, your favourite instrument, and as you head to the wharf in L'Islet-sur-Mer you can already hear the captivating strums. Tonight, a guitarist you know and love will have you swaying to the rhythm of his riffs as you watch the sun go down over the St. Lawrence River. That's Festival Guitares en Fête de L'Islet.
All You Need To Know
About the Festival Guitares en Fête de L'Islet
Guitars en Fête de L'Islet will be held on July 22, 23 and 24 in the enchanting setting of L'Islet-sur-Mer wharf, on the coast of St. Lawrence River. Artists from here and abroad will display their skills on our stage for the pleasure of festival-goers. In addition to a series of guitar-related performances on the wharf, Saturday will feature a guitar exhibition, heritage activities and classical music performances at Musée maritime du Québec - Capitaine J. E. Bernier.
À travers les yeux d'un artiste de la programmation 2021
Unique features
Music genre
Enjoy Chaudière-Appalaches Like Never Before