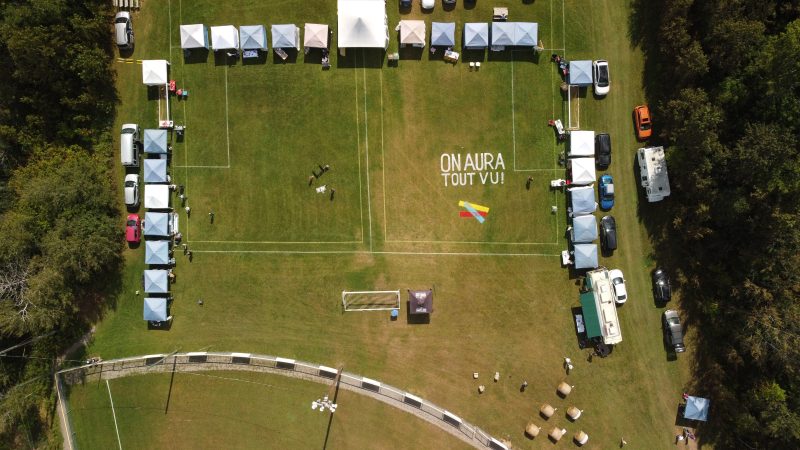 September 09 until September 11, 2022
Hay bales covered in stunning knitwear. Origami birds floating through the trees. Paintings on gigantic blocks. Mushrooms framed in the middle of forest paths. Works of art hidden inside beehives, literally. You stand there, in the middle of it all, simply amazed. That's On aura tout vu.
All You Need To Know
About the On aura tout vu
As part of the festival d'art visuel des Laurentides On aura tout vu, La Station Culturelle will present the exhibition "D'un univers à l'autre" on September 9, 10 and 11, 2022. Through a visual journey under tents or along the trail beside Rivière-du-Nord, an exceptional cultural experience will be revealed to the public. A creative - immersive and an interactive component will be offered to festival-goers with the specific intention of stimulating their senses and their imagination. Different mediums such as painting, silkscreening, sculpture, recycled art, augmented reality and digital art will be proposed by 35 painters (emerging, semi-professional and professional), as well as by 6 renown artists who will each present a project from their personal artistic universe.
À travers les yeux d'un artiste de la programmation 2021
Enjoy Laurentides Like Never Before