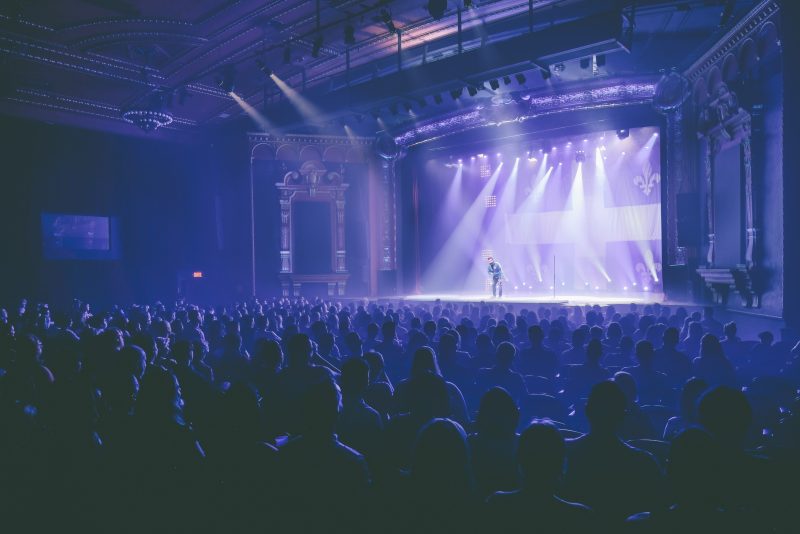 November 14 until November 18, 2024
You have both feet in the sand, a Sex on the Beach in one hand and and a real bad stomach ache — and not because you've contracted traveller's diarrhea. You're actually in Montreal, on the Saint-Hubert "playa", and you've laughed so hard at all these comedic bits that your abs just can't take it anymore. That's Grand Montréal Comique.
All You Need To Know
About the Grand Montréal Comique
Le Grand Montréal Comique is a playground for talents of all kinds. It's an event where up-and-coming artists meet experienced ones, where opinions from all backgrounds are respected and where experimentation is embraced. The event is the result of a strong artistic community, where everyone has a voice. Le Grand Montréal Comique is a non-profit organization that wishes to share and promote the best that the Quebec comedy scene has to offer, to the pleasure of comedy fans. Le Grand Montréal Comique was created in 2018 with the goal of promoting the next generation of comedians and the importance of women's participation in Quebec's professional comedy scene.
Enjoy Laurentides Like Never Before